Department of applied science at Universal Group of Institutions has celebrated national science day on 28th February 2017. The purpose of its celebration was to make students aware of importance of science in logical thinking.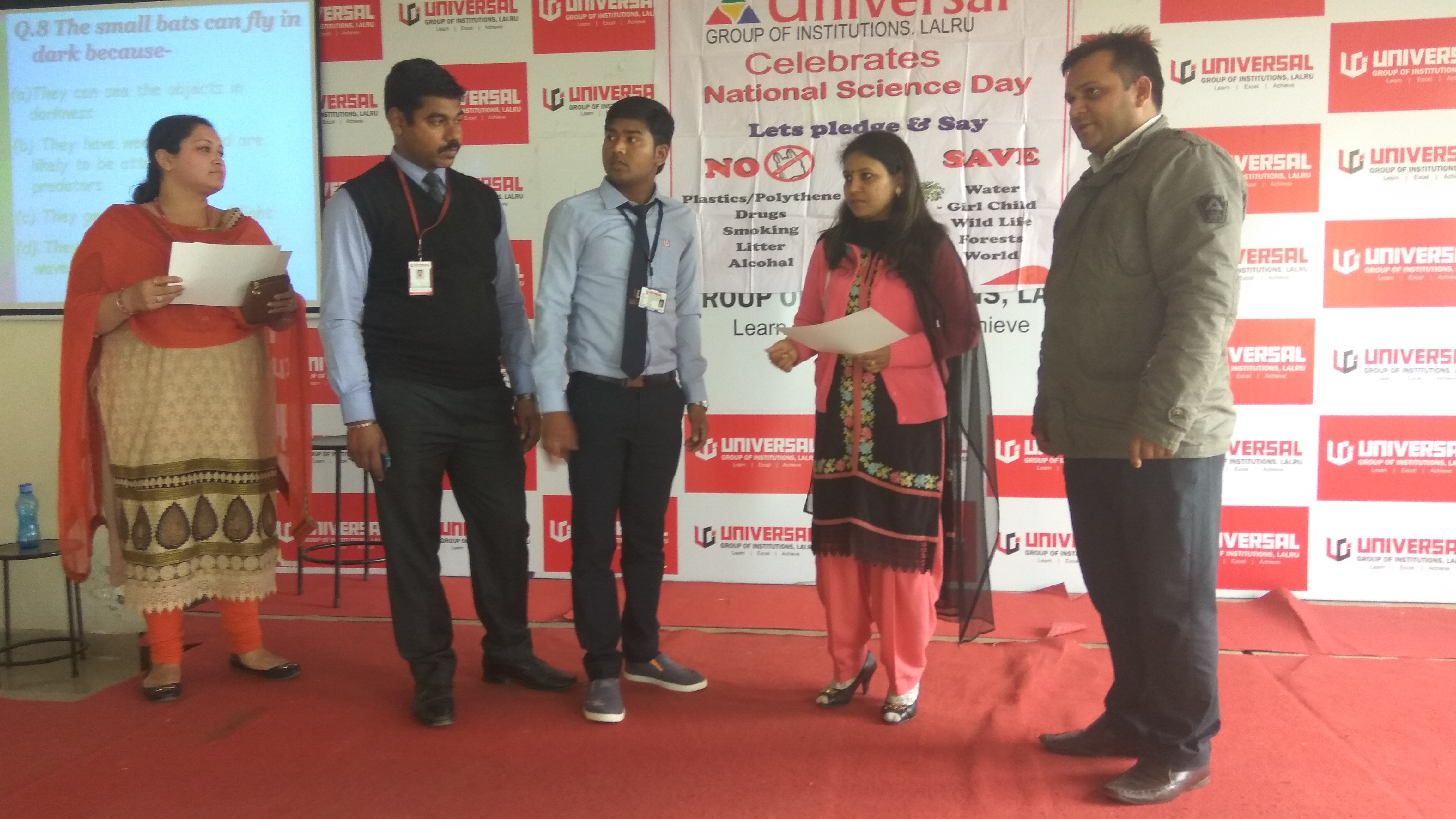 The celebrations are conducted in seminar hall where posters were displayed regarding projects and inventions due to science, followed by speeches in Hindi and English, along with cultural part including dancing ,singing and play.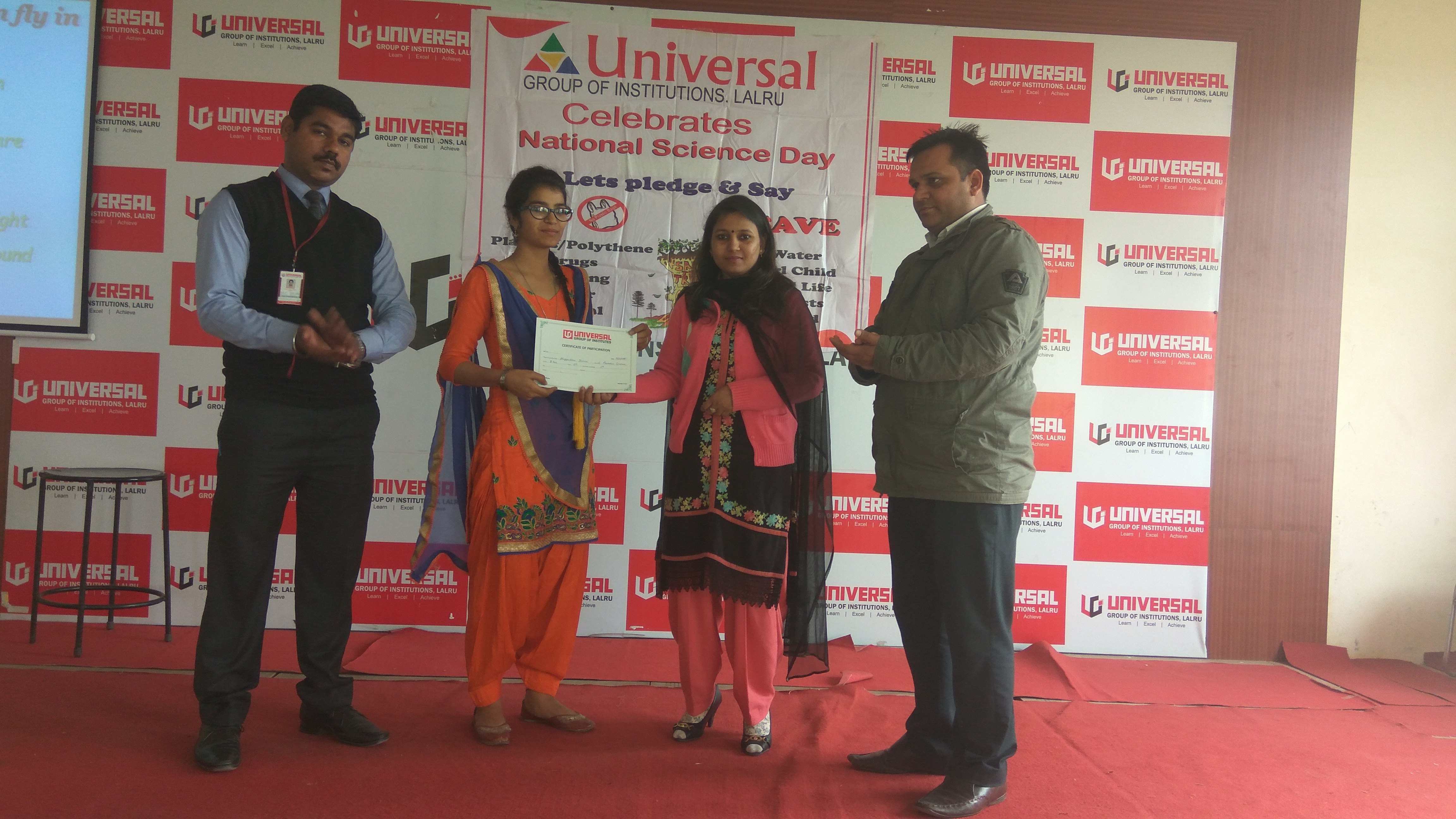 National Science Day is celebrated all over India with great enthusiasm on 28th of February every year in order to commemorate the invention of the Raman Effect in India by the Indian physicist, Sir Chandrasekhara Venkata Raman on the same day in the year 1928.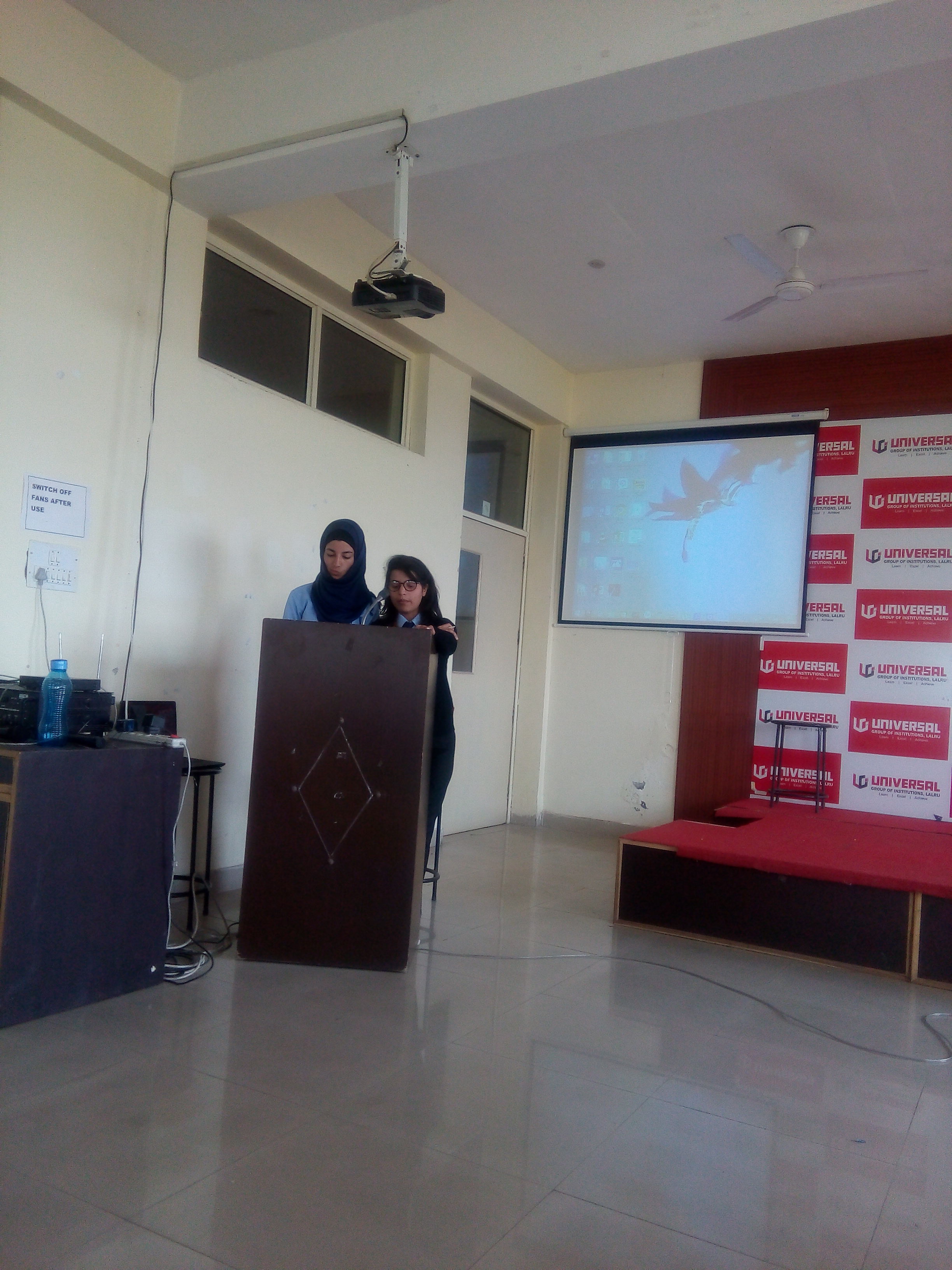 For his great success in the field of science in India, Chandrasekhara Venkata Raman was awarded and honored with the Nobel Prize in the Physics in the year 1930.
Objectives of Celebrating National Science Day
National Science Day is being celebrated every year to widely spread a message about the significance of scientific applications in the daily life of the people.
To display the all the activities, efforts and achievements in the field of science for human welfare.
To discuss all the issues and implement new technologies for the development of the science.
To give an opportunity to the scientific minded citizens in the country.
To encourage the people as well as popularize the Science and Technology.